Do you want to start a business that builds your career? Yes, every people in our society want to secure their life so they search for a job. Most of the people fear to start a business as there isn't any security of a better future. But before begin anything you need a business startup checklist that can secure your business. For branding strategy to legal plans, you should check your all business startup checklist. With the help of proper ideas for business start-up and business checklist, you can build your company as brandy. You need some general ideas and tasks to tackle your company. This checklist of business gives your company a proper shape.
Business to start up from home is to be hard and you need to commit yourself to work hard all day for the first few years. That will bring fortune for you and also for your family. Creating a proper checklist for business can fulfill your aims making it smooth and simple.
Specific Guides of Business Startup Checklist:
Here I bring for you some general business startup checklist guides that help you to organize your company:
1. Select A Brand Name For Your Business:
Choosing a memorable and catchy name is very important to make popular in your business. Buying an available domain is also important for your business. It's important to select an easy and short type of name so that people like it.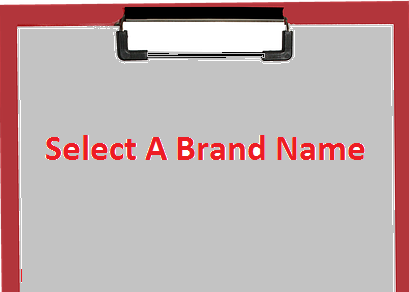 2. Select Proper Legal Structure:
Selecting a proper legal structure is also very important for your business. The legal structure makes your business secure. There are three main business forms and they are partnerships, Sole proprietorship, and limited companies. In Sole proprietorship only one person funds for the business activities, in partnership legal structure two people or more people spend money to run the venture or business. For limited companies, too many people share business owners.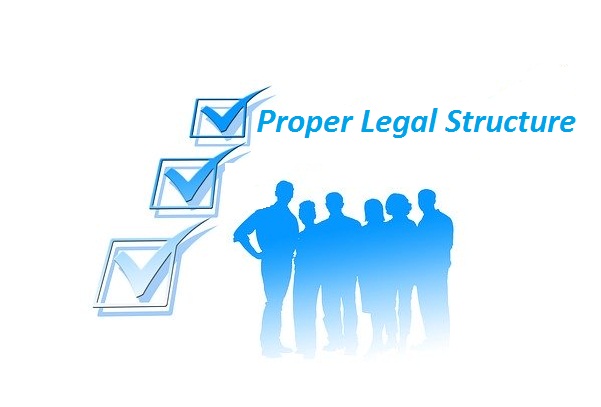 3. Make A Proper Business Plan:
The success of a business depends on a crucial business plan. The business plan for a completely new company is very important. From the beginning to the end of the business, it is important to remember that there are no verbal plans or contracts. The plan must be in writing. Every day a plan comes to the mind of the entrepreneurs but whether or not you intend to implement that plan, it has to be written down. For example, what kind of company, its product or service will be, how the marketing will be done, how the financial issues will be coordinated. When it comes to the specifics of integrated management and planning, it is easy to create an ideal business plan.
4. Verifying Business Acquisition:
Business is not a monastery, the first and last word of business is profit. Put yourself in the truth The new business should be such that you can make some profit by doing so. Ask yourself, if you are a buyer, would you buy this service or product? Make some statistics about how much you spend on this product or service. This is why the buyer will pay the highest price so you can make a profit. What kind of business are you trying to do in the future? And what is the acceptance of this business, though? Be well-researched in this regard and keep in mind that the market for your product will increase in the future as the demand for your product will increase.
5. Need to Research
Your business startup checklist will only succeed if you add research to it. "Will this business plan work? When this question comes to the head, it is time to research the market and find out the answer. You need to research further to find out all the answers. How is the history of this business? What is the situation of the competing companies producing these products in the market? What is the demand of consumers? Is it in demand all year long? What will the budget of the business look like?
6. Create a Website:
It is very important creating a website for business purpose and it will give you credibility among the people. It is important to consult a good content writer for integrating information as it requires good developers to build a good website. A good website will save you thousands of money a year from marketing expenses so you can create a website so that you can easily reach your customers.
7. Seek Help from a Consultant:
Get help from someone who is successful in your business, or a professional consultant, someone who truly wants your success and has time for you. Please discuss in advance the fee and other terms of the consultation. You can also follow other ways to understanding your business type, product or service brochures, weekly sales paper, essential equipment, telephone, signage, employee management, marketing tools, etc.
8. Establish Rules:
If you have employees in your office or your own work rules, establish their responsibility and privileges. If we go into the rules from the beginning, it can be gradually improved. Be kind to everyone and take responsibility for yourself. From the very beginning, an atmosphere of mutual respect and sympathy must be created.
9. Establish An Accounting System:
Establish a bookkeeping system by connecting with your bank. Select an accounting method that best suits your business. You can use the software if you wish. If your bookkeeping system is not linked to the bank, take care that all debits and credits match as a bank. In this case, an accountant can be hired or you can seek the advice of an experienced specialist.
10. Build the Form of the company:
Create a company under the common law of the country. Discuss with your consultant what your company will be like. Legal Aspects You can consult an experienced company lawyer who will protect you from danger in the future.
Conclusion:
Finally, I would say that if you are interested in doing business, start your business startup checklist without delay, and start the day. Once you start running, it will be great once you have been sitting and thinking, it will never be possible to start your business. So read the instructions I've given above and worked on it. Hopefully, you can succeed.