Himachal Pradesh is known as the land of God which is blessed by majestic mountains, lush green valley, deep gorges, white water rivers and its rich culture. All these things make it's name meaningful. And those are the most favourite trekking destinations in Himachal Pradesh. The world Himachal is based on the land of snow which you can experience at higher places like Kasol, Manikaran, Barshaini, Kheerganga, Tosh, Sar Pass, Pin Parvati Pass, Spiti Valley & many more.
All the regions are favourite of tourists where the Kullu Manali region is one of them. Generally, people consider that Kullu & Manali are the same, but the fact is that Kullu is one of the major districts of Himachal Pradesh and Manali is located in it.
Manali is a favourite trekking destinations for the persons who want to do leisure as well as adventure traveling. It is the small town of Himachal Pradesh settled near Beas River in the Kullu Valley. It is one of the hotshot destinations of Himachal. There are several tourist attractions that exist in Manali where you can enjoy the quality time with your friends, family members, and soul mate. It is also popular for adventure tourism like Trekking, River Rafting, Rock Climbing, Paragliding & many more.
There are several trek routes in and around Manali where you can give wings to your trekking dreams. All these treks are beautiful, adventurous and full of thrill. Here are some brief details of the top most trekking destinations in Manali.
Hampta Pass Trek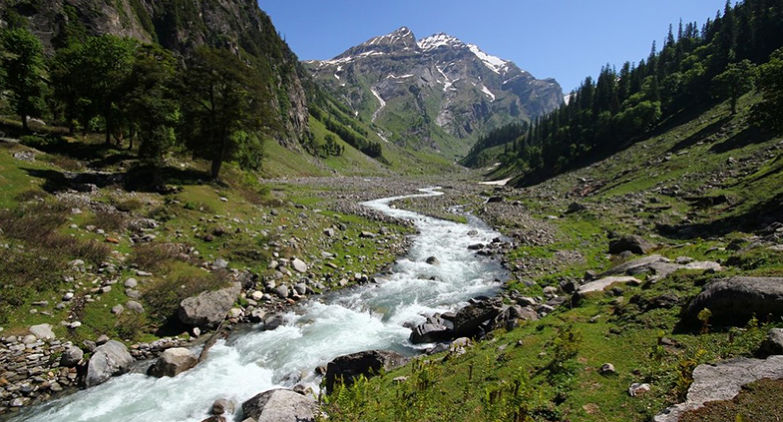 This trek is situated in the Pir Panjal Range of Himalaya. Hampta Pass is a passage between Kullu and Lahaul Chandra Valley. This trek is perched at the elevation of 14000 ft above the sea level and one of the most picturesque treks in Manali. There are various points on the trek where shutterbugs can quench their thirst for Photography. This trek starts from Jobra and ends at Chatru/Chandratal. Five to six days are required to complete this favourite trekking destinations on this route. This trek route goes through the Hampta Valley which is funnel-shaped surrounded by snow-capped mountains. During the trek, you will pass through alpine meadows, Deodar forest, Oak Trees and Rhododendrons. The last point of this trek is Chandratal which is special in itself. This lake changes its color according to the sun rays which makes it so amazing. The difficulty of this trek is easy to moderate.
Kasol Kheerganga Trek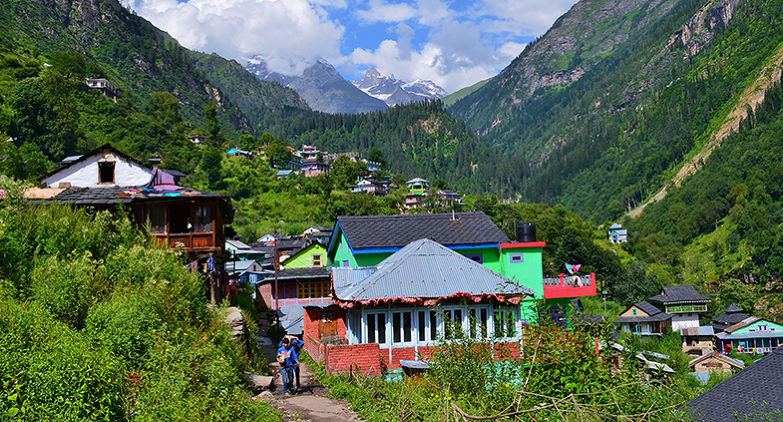 The places which we are talking about here Kasol and Kheerganga also situated in the Kullu district and region is Parvati Valley. The route to Parvati Valley goes from the Bhuntar, which is a small town and the drop off point where tourists reach from the different states.
Kasol and Kheerganga, now these both are famous words among travellers. These are the places which provide you with the chance to know nature and yourself. Both these places are the most beautiful travel destination in Parvati Valley, Kullu. Kasol is the first choice of visitors in Himachal Pradesh. It is also famous for music festivals. These places are also listed as top places to visit in Himachal Pradesh.
To start trekking to Kheerganga, you have to reach kasol. Kasol is a small town and experiences many tourists in huge numbers every year. It is also the favourite tourist spots of Israeli citizens also. Due to this, it is also named "Mini Israel In India ". At kasol, you will find many hotels and guest houses but staying in a campsite by BanBanjara at the banks of Parvati River works as the cherry on the cake. The actual trekking start from Barshaini which is 16 km away from the Kasol. The total distance of trekking is 13 km which comprises steep climb, marvellous views of local villages, green valley views, waterfalls, wildflowers & many more. The major attraction at the Kheerganga top is the natural hot spring pool.
Pin Parvati Trek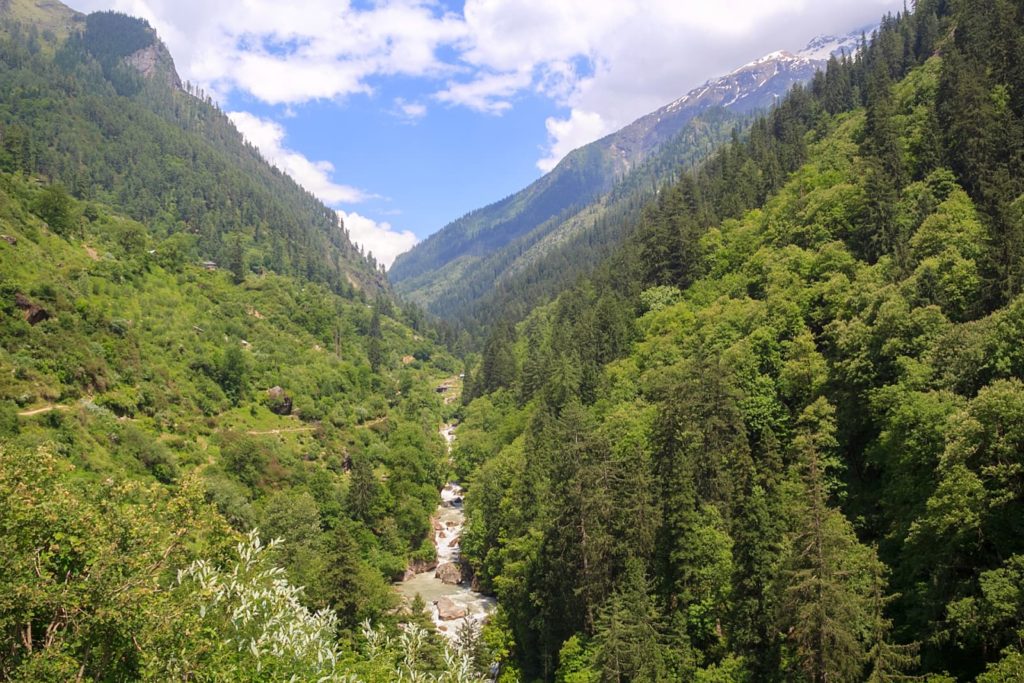 The starting point for this trek is Barshaini. It is a small village of Parvati Valley and 3 hrs drive away from Manali. During trekking on this route, you will pass through Rudranag – famous for serpent shape waterfall, Kheerganaga- famous for natural hot spring pool and lush green forest trail, Tundra Bhuj and Mantalai for sereness. This trek route is perched at the elevation of 5,319 meters. Sir Louis Dane crossed this pass in 1884 to reach Spiti valley. Earlier this trek route was used by traditional local communities but now it is one of the adventurous treks. This pass connects the Pin Valley of Spiti and Parvati Valley of Kullu, which are two great valleys of Himachal Pradesh. The difficulty level of this valley is difficult.
Chandrakhani Pass Trek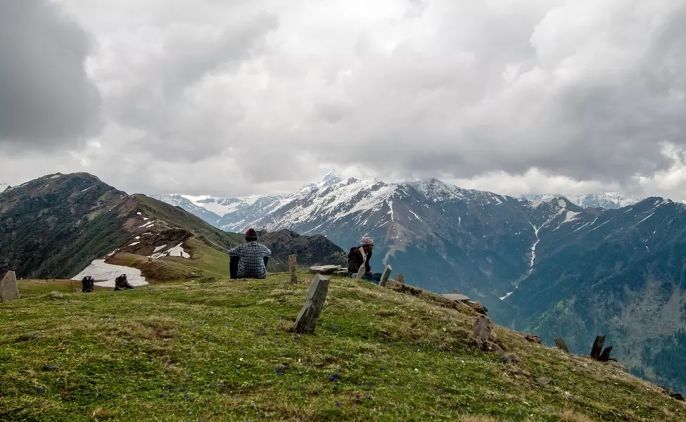 This trek route is seated at the elevation of 3660 m above sea level and situated in the Kullu Valley. The difficulty level of this valley is moderate. At this trek, you can experience Deo Tibba Peak, Pir Panjal Range, Parbati Range. If you want to experience the remote culture of Himachal then this is one of the best options for trekking. The starting point of this trek is Patlikhul than during the trek you will pass through Rumsu, Naya Tapru, Dadra, Malana. The last point of this trek is Jari. All these are small remote villages of Himachal Pradesh.
Malana Village Trek
The difficulty level of this trek is moderate-high. Six days required to complete the favourite trekking destinations on this route. It is the most picturesque trekking route of Himachal Pradesh. Malana village is one of the most beautiful villages in Himachal Pradesh. Malana is a beautiful village of Himachal Pradesh And it has always been a tourist attraction. During this trek, you will experience Ali Ratna Peaks, Friendship Peak, Deo Tibba and Hanuman Tibba. Other than this you will visit Gowri Shankar Temple, Tripura Sundari Temple, Roerich & many more.
Deo Tibba Base Camp Trek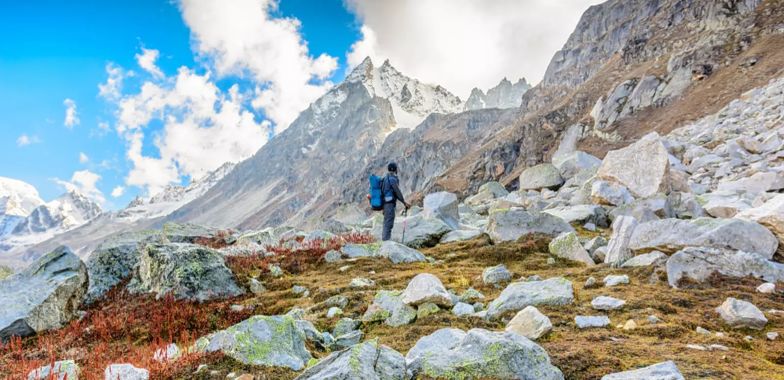 The difficulty level of this trek is moderate and six days required to complete.
Deo Tibba is perched at the elevation of 4267 m above sea level. This trek will lead you to the foothills of Pir Panjal. When you will be reached at the Pir Panjal it will be the most amazing experience. This is an offbeat trek which will give you an amazing experience. During this trek, you will pass through Hampta Pass which connects Lahaul and Kull valley.
Things to Carry
All these things are necessary while trekking on the Himalayan routes. It is advised that do not carry unnecessary things while travelling it will increase the weight. In place of enjoyment access weight can create difficulty during trekking at the heights.
Sleeping Bag
Permit/License
First Aid Kit
General Medicine Kit
Woollen Clothes
Woollen Socks
Woollen Gloves
Solar ChargerPersonal Toiletries
Small Garbage Collection Bags
Sunglasses
Backpack
Led Flashlights
Identity Proof
Trekking Shoes
Trekking Poles
Trekking Bag
Sunscreen Lotion
Lip Balm
Body Lotion
Camera
Extra Batteries for Camera
Water Bottle
Thermo Flask
Dry Fruits and Snacks
This is all about the top trekking destinations in and around Manali in Himachal Pradesh. All these treks are naturally enriched and lead you to the wonderful landscapes and amazing mountain peaks. These are the gifts to us by our beloved mother nature. So be a responsible traveler and save the environment to make this planet better.